An enjoyable event at my first writers festival in Nov 2019.   Singapore Writers Festival is "One of Asia's premier literary events, the annual Singapore Writers Festival (SWF) presents some of the world's major literary talents to Singapore, as well as promoting new and emerging Singaporean and Asian writing to an international audience." — National Arts Council of Singapore
The 2019 programme is available as a PDF here.
I participated in 2 sessions.
Is Science the New Religion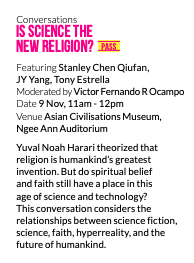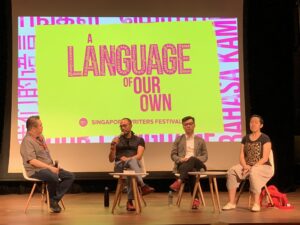 Science Fiction and the Human Condition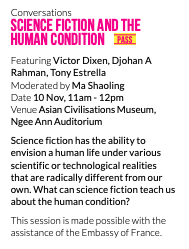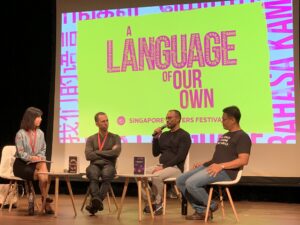 Looking forward to speaking at SWFs in the future!