The Lab Insights team – a division of Roche Diagnostics – asked me to craft a vision for the role of the clinical lab in 2050.   This article builds on the Vision for Asia Pacific white paper I wrote in 2020.    In this paper, I write about how clinical labs serve as a data aggregator and integrator, with the key product being insights rather than test results.
This chart summarises the evolution of labs from the past, present, and into the future.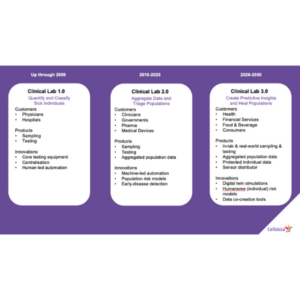 To read the full white paper, click on this link.